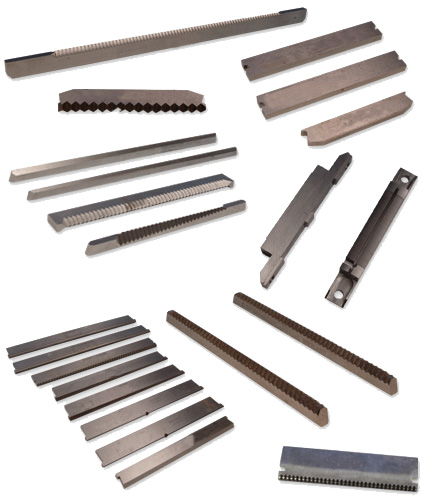 Adcut Knives offers a full range of knives and anvils manufactured from the finest Impact materials for any style of horizontal wrapper and vertical bagging machine.
Thousands of Cad drawings to insure OEM specifications and tolerances to meet today's demanding applications.
Adcut Knives maintain semi-finished knives and anvils to provide fast delivery of your most common cutting tools.
We offer micro edge Zig Zag knives, Diagonal (bias) knives, Notched knives and Fly-Thru knives for every application.
A partial list of the machines we can supply knives for:
APV
Artypac
Autowrapper
Doboy
Eurosicma
Fuji
Ilapak
Omori
PFM
Rose Foregrove
Rovema
Sig
Triangle
Adcut Knives offer a rapid and cost saving re-grind service to meet our customers cost saving requirements.